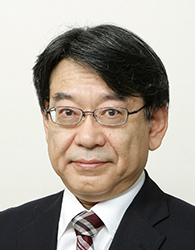 Ryosei Leo Kawai
CEO: TS Expert Consultant
Leo Kawai is an international scientist and distinguished expert of translational drug research and development with 27 years of experience in the pharmaceutical industry.
He has served in senior leadership roles at multiple global R&D sites in Switzerland, the US, and Japan focusing on Drug Metabolism and Pharmacokinetics (DMPK), clinical pharmacology, modeling & simulation, and translational medicine in global scope, as well as development strategy for regulatory approval in Japan.
Leo Kawai was formerly the leader in model aided drug discovery and development as Head of Pharmacokinetics and Pharmacometrics at Novartis AG, Switzerland, and continued to innovate development standards as Head of Clinical Pharmacology / Exploratory Clinical Development in Japan, also as Senior Expert Modeler in the Modeling & Simulation Department at Novartis Institute of Biomedical Research in the US.
Being in Japan, he also served as Principal, Executive Director of the Translational Medicine and Clinical Pharmacology Department of Daiichi Sankyo Co. Ltd. in Tokyo, Head of Clinical Science Japan at Bayer Yakuhin Ltd.
Dr. Kawai was a member of the Editorial Advisory Board for the Journal of Pharmacokinetics and Pharmacodynamics (2003 – 2008), an Associate Editor for Drug Metabolism and Pharmacokinetics (2006 – 2012), a Council Member in the Japanese Society for the Study of Xenobiotics, and was recipient of the JSSX Fellow in 2008, the Kitagawa Memorial Award in 2010.
---
Yoshiro Tomono
PMx Expert Consultant
Yoshiro Tomono is a distinguished expert of pharmacometrics (PMx) in pharmaceutical industry, also known as the frontier to apply PMx to facilitate clinical development and approval in Japan.
He played leader's roles in Eisai Co. Ltd., as head of biostatistics, as well as Pfizer Japan Inc., as head of Clinical Pharmacology & Biometrics, achieving innovations in novel drug development proven by many successful regulatory approvals in Japan.
While being familiar to Clinical Pharmacology development, Yoshiro is well known as the leading expert of population PK (PPK) modeling in Japan, and has collaborated with academia to train and educate young experts for long years.
His achievement had contributed largely to make PPK modeling as the current standard in pharmaceutical development and regulatory approval in Japan. Yoshiro initiated his consulting service in 2018 as self-employed expert, and joined CTS as PMx Expert Consultant in 2020.
On academic side, Yoshiro played roles of vice chair of Population Group in Japan (PAGJA; 2005 – 2010), vice chair of Japan Conference of Pharmacometrics (JCoP; 2008 – ), also publishing many original articles, as well as contribution to reviews / text books in PPK scope.